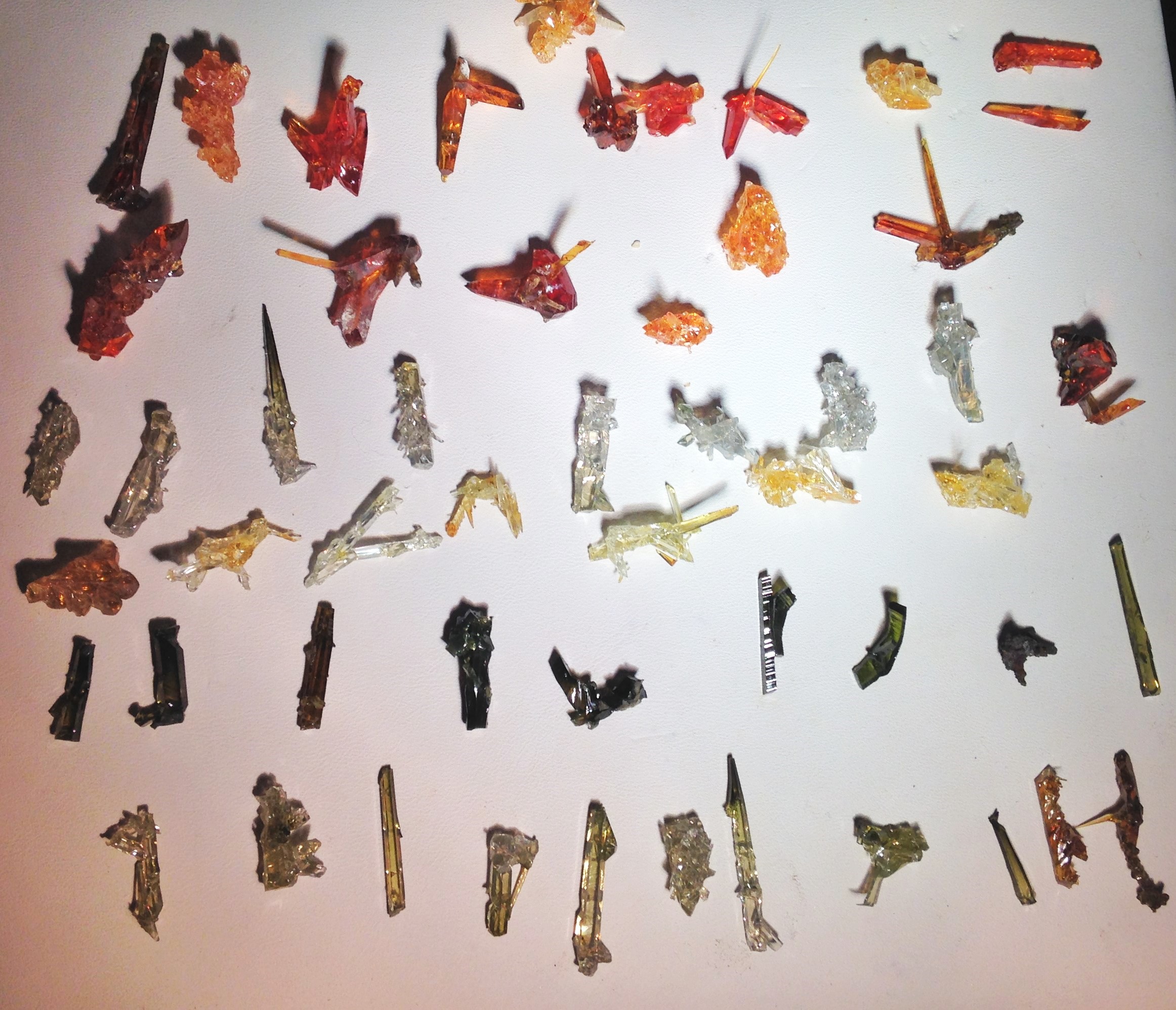 Zincite
Zincite is from Poland as a result of an accident exposing these crystals that had formed in huge smokestacks in a manufacturing plant using Zinc.
They are highly collectible and usually come in colors of white, green, orange and a silvery color. Some are fluorescent. It strongly stimulates the reproductive organs and endocrine system. It gives users the power of overcoming feelings of inability to change one's life.
Please contact me for ordering Zincite. These photos are examples only. I will be putting Zincite pieces on this site soon.
Contact me at phatrocks@ymail.com.