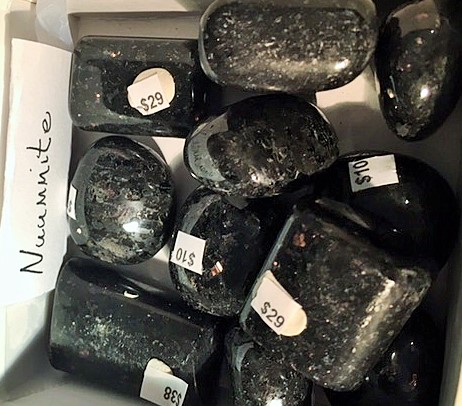 Nuummite
Nuummite is a powerful meditative tool often to ancient, prehuman past, directly to the time of creation. It opens the inner door of self-discovery. Although it is not a great healing stone, it i it works well with other heading stones. It has a calming effect on the heart and nervous system.
These are priced by the piece ranging from $10 to $35 each.
Please contact me for questions or to check availability at phatrocks@ymail.com.