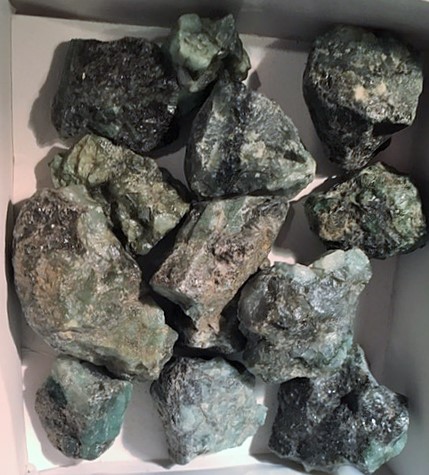 Emerald
Emerald has long been the symbol of hope. It is considered to be the stone of prophecy and acts as a tranquilizer for a troubled mind by bringing the wearer reason and wisdom. It aids those that are unsure of their path and need to overcome self-doubt or fear by activatig and opening the heart.
The stated price if the price per piece.
Please do not hesitate to contact me at phatrocks@ymail.com for questions or to check availability.